I am slightly obsessed with chocolate. So I'm always wanting to come up with new chocolatey pleasures. This Paleo Hot Cocoa recipe is simple and fabulous! The smooth coconut cream mixed with raw cocao and a hint of vanilla is a velvety masterpiece.
It's perfect to drink while wrapped up in a fuzzy blanket and sitting by a crackling fire. So cozy! So snuggle up to your favorite human, animal or blanket, and enjoy this decadent chocolatey treat! xoxo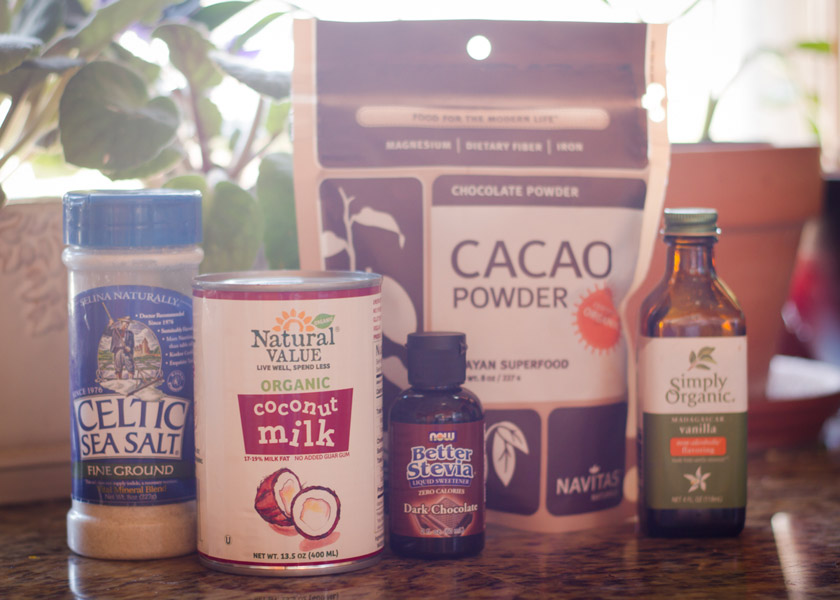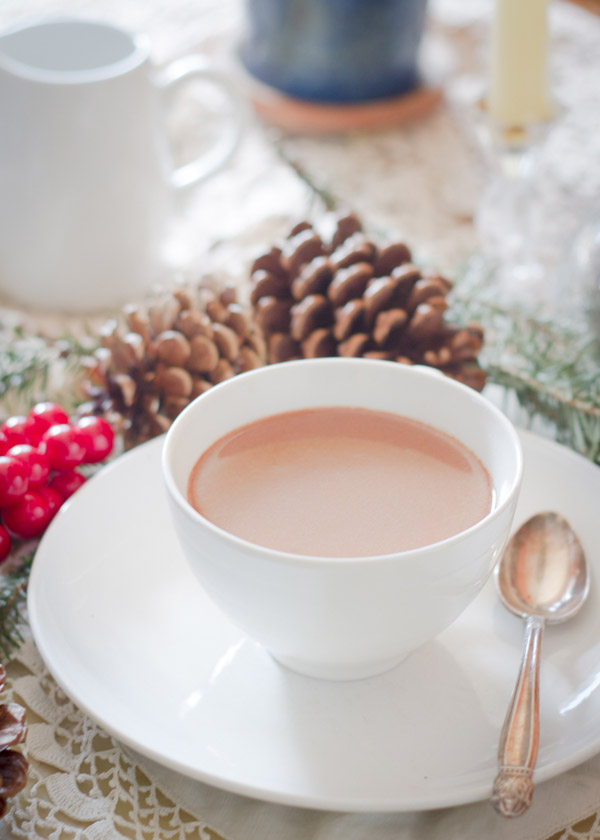 A FEW OTHER WAYS YOU CAN SWEETEN YOUR LIFE WITH THIS RECIPE!
REFRIGERATE IT and drink it like a chocolate milk.
SPOON IT into a cup of coffee for a yummy mocha.
FREEZE IT and use it like a frosting on a paleo muffin or cupcake.
Let me know about any creative ways you think of to use this paleo hot cocoa in the comments. I'd love to hear from you!

Paleo Hot Cocoa
Ingredients
1 can coconut milk (Natural Value)
2 tablespoons raw cocao (cocao only, no sugar)
1-1½ teaspoons dark chocolate liquid stevia or around an ⅛-1/4 cup local honey
1 teaspoon non-alcoholic vanilla
dash of Celtic Sea Salt
Instructions
Mix and Heat all ingredients in a medium sauce pan
Notes
If using honey, add to or take away from the amount allotted according to taste. You can also do half and half stevia and honey. ½ teaspoon stevia and up to an ⅛ cup honey.

Also, try to get the Natural Value brand. I have found the taste and consistency as well as the health factor to be superior to other brands. They don't use guar gum.